The Maryland Bass Nation, along with other State Bass Nations, is part of the greater B.A.S.S. Nation, a global network of locally organized clubs whose members participate in and support a range of activities, including tournaments, conservation initiatives and youth programs.
The cornerstone of our organization are the many local clubs across the state. Every club has its own personality. Whether you're looking to learn and improve your bass fishing skills, or your looking for some friendly competition in a more relaxed setting, or if you want to compete at the State level, you can find it with the Maryland Bass Nation.
The MBN is also actively supporting our Youth, High School and College programs. We are excited to see our organization grow and get better with the influence of such fine young individuals. We also support our youth's educational pursuits through the 'Butch Ward Memorial Youth Scholarship Fund'.
We also have a robust conservation program that includes stocking bass, improving habitat and working with the authorities at the Maryland DNR and other State level organizations. We make a difference.
Our gallery showcase various photos from our members and MBN family. See photo highlights from tournaments, events and other club activities. 
MBN Executive Board and Other Contacts
Roger Trageser
President
teamroger[at]aol.com
443-426-2343


Dick Brown
1st Vice President
mdbfupdate2002[at]msn.com
301-471-9519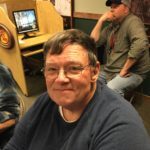 Richard Berich
2nd Vice President
rjberich[at]aol.com
410-218-4618

Denis Schanberger
Secretary
deniscffl[at]verizon.net
410-647-7441

Tom Todd
Northern Region Director
tdt9[at]verizon.net
443-299-9691

Jon Blaine
Central Region Director
Jblaine86[at]aol.com
301-758-9550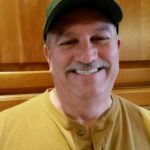 Doug Zittle
Western Region Director
captzittle[at]aol.com
240-446-1483


Scott Sewell
Conservation Director
nitro1707[at]verizon.net
410-686-1920


Dick Brown
Sponsorship and Advertising
mdbfupdate2002[at]msn.com
301-471-9519


Jim "Pint" Kline
Scholarship Chairman
jkline76[at]verizon.net
301-791-3724


Dick Brown
Youth Director
mdbfupdate2002[at]msn.com
301-471-9519

Dick Brown
PVA Chairman
mdbfupdate2002[at]msn.com
301-695-9091


Denis Schanberger
Standing Rules Chairman
deniscffl[at]verizon.net
410-971-9281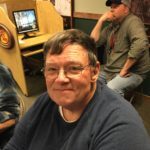 Richard Berich
Membership Chairman
rjberich[at]aol.com
410-218-4618


Love Fishing? Want to become part of an elite Maryland team?