Danny Rodriguez sacks them on the Choptank River, winning the boater side while J. P. Harrell wins the co-angler side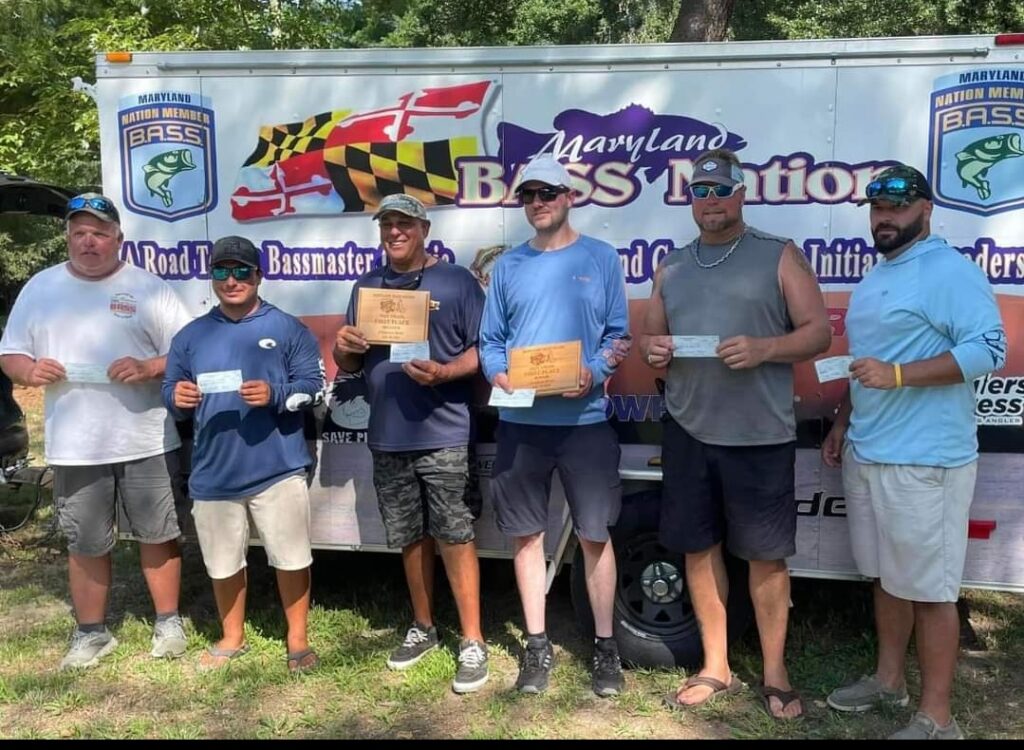 The 3rd of 4 SQT Trail tournaments took place on Saturday, July15th on the Choptank RIver. This day would be one of the hottest days of the summer on a body of water that is a struggle to catch a limit during this time of year. 
Danny Rodriguez ended up dominating the field this day with an impressive 15.73 pound limit for his best 5 fish. Danny said, "fishing Eastern Shore rivers this time of year all has to do with mental toughness. There is a window of when these fish eat! And if you're not around them! you are not going to catch them." Danny said he had a 3 mile section of river from Denton to Greens Borrow of river and he did not have a keeper until 11:30 AM. The last 2 hours of out going tide is when the water runs a lot slower and these fish pull up to eat. He fished hard cover all day, the lily pads were not in his plan. Danny said he "mixed things up with a power worm and half ounce jig all day for 5 quality bites." He said he caught 7 keepers during the right tide, running and gunning. Danny said, "it's always good to have a little luck! which I have always called educated luck." Danny's first place finish puts him in 4th place overall on the boater side.
Unfortunately, I could not get any response from the 2nd place boater or 1st and 2nd place co-angler to provide any information about their day on the water. I do have their final weights and their finishes have really put them in great positions to make it to the State Championship.
Micheal Duarte took 2nd place on the boater side with 8.34 pounds for his best 5 fish. The 3rd place boater was Brett Winegardner with a total of 8.25 pounds. Micheal's 2nd place finish puts him in the overall lead in the standings heading into the last Trail event at Deep Creek Lake. Brett's 3rd place finish places him in 2nd place overall in the standings heading into his hometown lake at Deep Creek.
J. P. Harrell bested the field on the co-angler side with 5.78 pounds for his best 3 fish limit. The second place co-angler was Greg Ledwell with 4.86 pounds for his best 3 fish while, Tyler Hawthorne finished 3rd with 4.67 pounds. All three of these co-anglers put themselves in contention for the State Championship. J. P. leads the co-angler field while Tyler is in second place heading into the final event. Greg Ledwell's finish puts him in 7th place overall on the co-angler side. The top 8 on the boater side and the top 8 on the co-angler side, earns the right to fish the State Championship. Stay tuned for the final event at Deep Creek on September 30th.