Garrett Bass Slayers Complete Repairs to the Deep Creek Weigh-In Station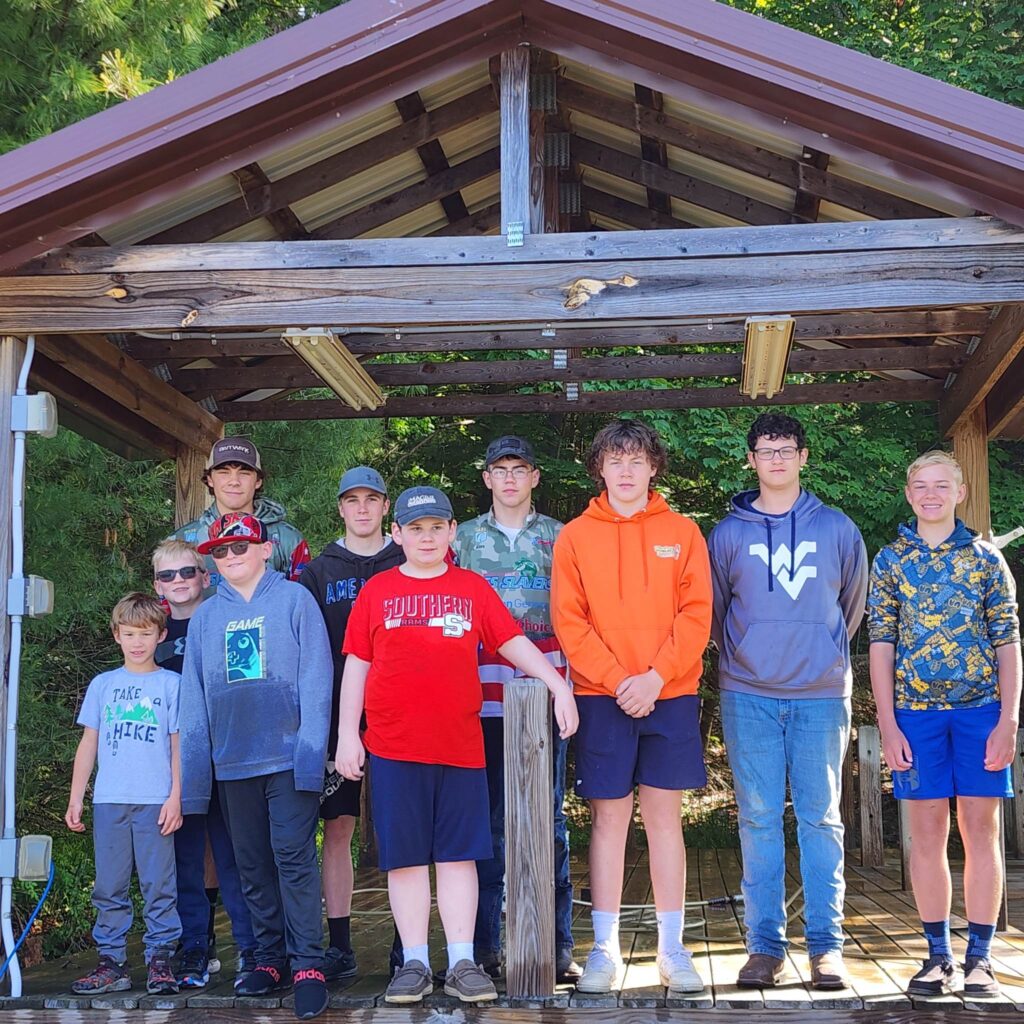 The Garrett Bass Slayers High School Team and new Junior Team together made their Annual Community Service Project the task of completing much needed repairs to the Deep Creek Lake weigh-in station.
The weigh-in station at Deep Creek was constructed many years ago with the volunteer help of many members of the Western Region of MBN. The Western Region provided funds for the project and the volunteers donated their time and much needed equipment for this project as well. We cannot thank these members enough for their time and equipment for this project.
Fast forward, after many years of use, repairs and upgrades were needed for this weigh-in station. Garrett Bass Slayers Teams, their coach Clinton Harvey, and long time Club advisor June McCloskey connected with Eric Swearengen (MBN member) to help clean, stain and repair the weigh-in station. The project started on Saturday, June 10th. Their advisor, June said they stripped everything off of the weigh-in station, power washed it, scrubbed all the tubs, took out rotten boards, removed the old rope railing and trimmed weeds that were growing up around the station and the shed. Team members also worked on the pump to the station. They wanted to let the wooden boards dry out from the power washing so, they came back on Thursday, June 15th to complete the project. On Thursday, they stained the whole weigh-in station, replaced the rotten boards on the ramp and other boards on the deck, as well as, finished fixing the pump to the station.
June said, this was a great project for their team and that they were really proud of the work the kids did. The kids did most of the work with parents and volunteers only supervising. June stated, "I believe they all took a lot of pride in their work and every time they go to use this station, they will be very proud of their work"
We at Maryland Bass Nation want to thank the Team, June McClosky, Clinton Harvey, Eric Swearengen and all the volunteers for taking the time and effort to complete this project that was really needed for a long time.