State Lake Protection and Restoration Fund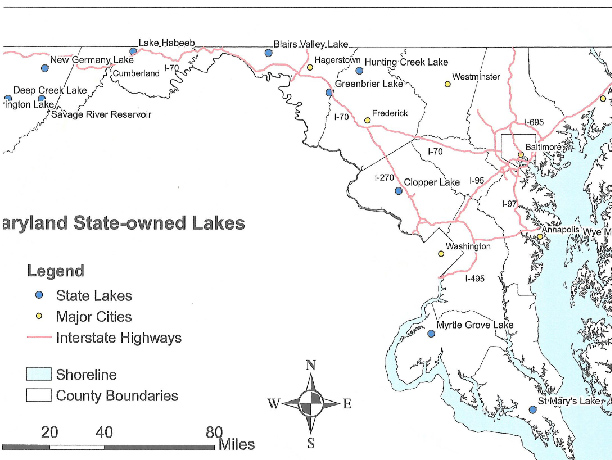 At the October BBAS meeting Mike Naylor with the Department of Natural Resources outlined a program called the State Lake Protection and Restoration Fund. This is an annual 1 million dollar per year investment towards the improvement of these state owned lakes that will be funded for at least the next three years. The state owns and manages sixteen lakes altogether.
Top of the list is Deep Creek Lake which is the largest lake body that the state owns and manages. Planned projects for Deep Creek include hydrilla control, shoreline stabilization and creating and improving fish habitat. I've spoken with the lake manager Eric Null about the Maryland Bass Nation providing input and manpower and not to my surprise was informed that our guys are already stepping up. As spring approaches we'll keep you all updated.
Looking beyond Deep Creek I asked Mike if he would like our input with regards to improvements with other state owned lakes and his answer was a definite "absolutely". To the best of my knowledge Deep Creek is the only state lake that I have fished buy I know many of you have been on others like Piney Run and St. Mary's Lake. And there may be others. I would love to be able to provide Mike and the DNR with any additional feedback you guys may have. Scott Sewell can collect your comments and pass them along to Mike. Scott's email is [email protected]