2018 Butch Ward Open Produces Big Bag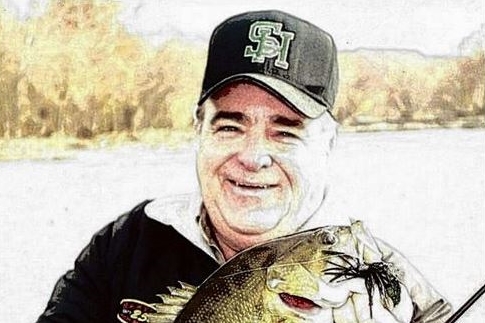 Article Submitted by Doug Zittle, MBN Western Region Director
2018 Butch Ward Open Produces Big Bag
Deep Creek area resident Curtis Fink brought 16LBS. of largemouth to the scales on Saturday, September 29th to win the Butch Ward Open at Deep Creek Lake. Curtis had over 31/2 LBS. more than the second place team. Curtis also had big fish for the tournament at 4.78 LBS. Runner up was the team of Tyler Ashbey and Chase Ashbey with a weight of 12.32 LBS. Third place went to Ken Thompson and Scott Richey with a total weight of 11.33 LBS. and 4th place went to Brett Winegarder and Tony Slovak with 10.88 LBS.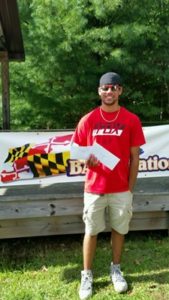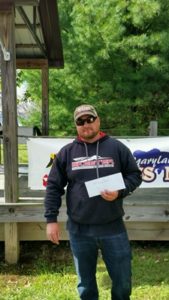 ** 1st Place & Big Fish **                  ** 2nd Place **                                ** 3rd Place **
             Curtis Fink                          Tyler & Chase Ashby             Ken Thompson & Scott Richey
This year we had 20 boats which is the best turn out since I have been running the tournament the last 6 years. Every boat that weighed in had a limit and there were 3 fish weighed in over 4 LBS.
This tournament has been run by the Western Region for many years now to raise money for the Butch Ward Scholarship Fund. We put $300 towards the Scholarship Fund from this tournament. The rest of the money was used to pay down the top 4 spots as well as big fish of the tournament.
I would like to thank each and every one who participated in this tournament. This event increases by one or two more boats every year which is great to see. I would like to thank my team partner Ron Boone who has helped me with this tournament every year for the last 6 years. I also want to thank John Brewer with Garrett Bassmasters who also has been a great help to me for the last 6 years. Special thanks also to Jim "Pint" Kline who happened to show up at weigh in time and jumped in to run the scales for me at the tournament weigh in. Your help Jim was very much appreciated.
Hopefully this tournament will continue to be a great success and continue to produce some great catches for Deep Creek Lake. Thanks again to everyone and we will see you again next year.
Doug Zittle – Western Region Director