Duarte and Eney Top the Field in the Second SQT Event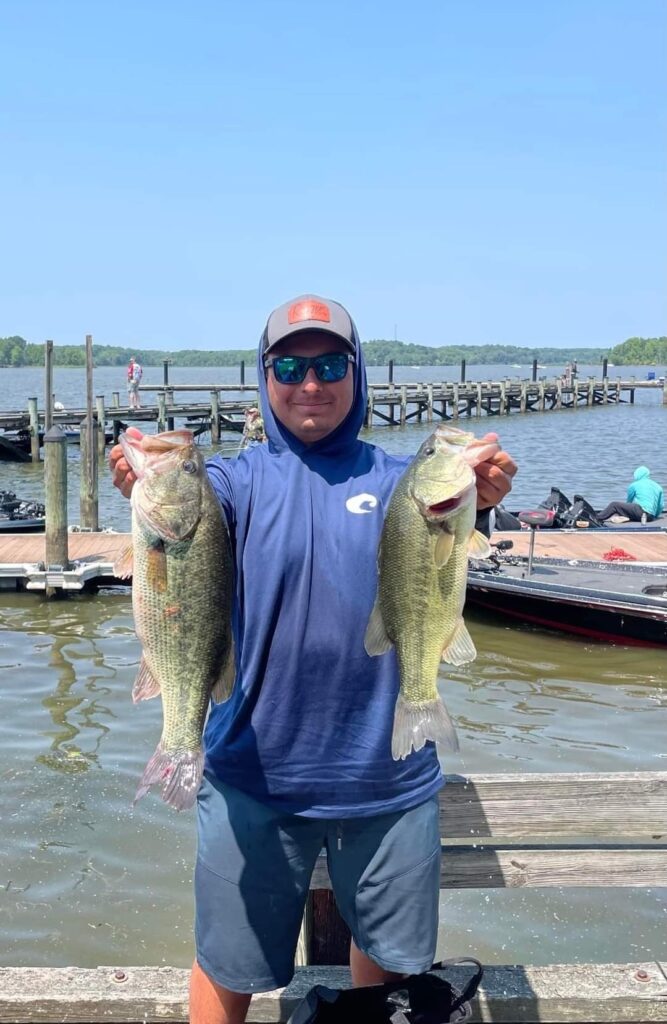 Micheal Duarte topped the field in the 2nd SQT Trail Event at Smallwood State Park with a total weight of 16.32 pounds, including his big fish at 5.43 pounds. Micheal's morning started off quick with two keepers on a spinnerbait. Tyler, his co-angler caught a limit very quickly on a swim jig. After catching short fish on the spinnerbait in the first spot, Micheal decided to make a move. Micheal's second stop of the day happened to be a great decision. He caught a 5 1/2 pounder and a 3 pounder as soon as he got to the second spot. Finally, Micheal caught his 5th keeper right before he had to head back to weigh in. All the fish in that second spot came on a senko. He had time to fish near the ramp at the end of the day and caught a 3 pounder flipping a brush-hog on his last cast.
Dave Torres finished a close second on the boater side with 15.30 pounds for his best 5 fish for the day. Dave said he started his day in Mattawoman Creek and had his limit by 8:30 in the morning throwing a drop shot around lay-downs. The 2nd half of the day he caught fish on the main river with a squarebill crankbait and ended up culling some fish he had caught earlier. Dave said he was mainly fishing hard cover on the main river.
Marty Osbourne took 3rd place on the boater side with 12.62 pounds for his effort on the Potomac.
Jimmy Eney took 1st place on the c0-angler side with a total of 10.13 pounds for his 3 fish limit. Unfortunately, I was unable to contact Jimmy to get any information about his day on the water.
Joshua Torres finished 2nd on the co-angler side with 9.31 pounds for his 3 fish limit. He said he caught one keeper and one short fish on the first spot his boater fished by flipping a mini D-Bomb. Later in the day about 1:00 when the tide started coming back in is when Joshua caught the rest of his fish. One fish came on a brush-hog back in the main spot that was fished earlier. He picked up his D-Bomb again and continued flipping and that is when he caught his big fish which was pushing 4 pounds.
J. P. Harrell finished up in 3rd place on the co-angler side with 8.20 pounds for his best 3 fish.
Two of 4 events are now complete. The next stop on the Trail is the Choptank River in July. Stay tuned.