Nutter and Harrell win 2nd SQT Trail on stingy Marshyhope Creek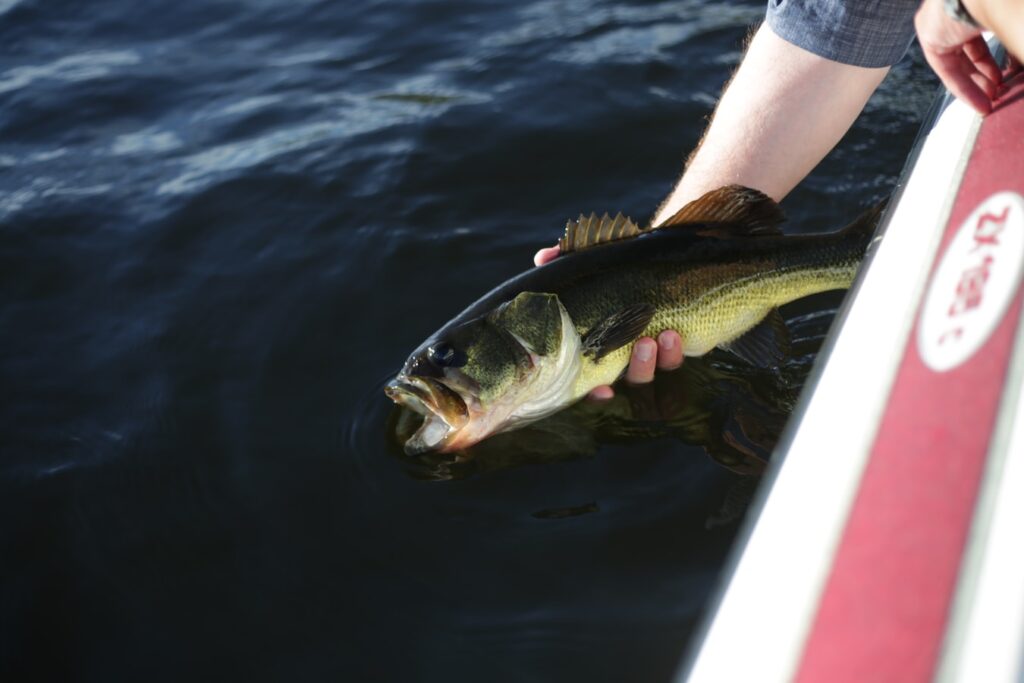 Saturday, August 8th the second SQT Trail Event was held out of Marshyhope Creek in Federalsburg and man was it a difficult tournament. Half of the field on the boater side and half the field on the rider side blanked in this tournament. I do not remember ever seeing that many Fisherman zero in a State Qualifier. However, some guys did catch them as they always do, so congratulations to those who did find fish.
Michael Nutter won the boater division with a total weight of 8.17 pounds. This was the first tournament that Michael said he had ever fished out of Marshyhope. He said he did practice there the weekend before. The morning of the tournament Michael said his rider helped on with where to start because the rider said that he had caught fish further up in Marshyhope Creek above the launch site. Michael decided to take his riders advice and ended up finishing on top catching his fish on a Pop R and a Zoom finesse worm. Later in the day he went to a creek down river and caught four more fish and culled twice. Congrats Michael on winning a very difficult tournament.
Mike Roselle finished in second place with 8 pounds. Mike won the first SQT Trail tournament so now with a follow up second place finish, he is leading in points after the first two Trail tournaments. He said he practiced two weeks before the tournament and never got a bite. Mike caught a total of 6 fish throughout the day. Most of his fish were caught on a bank with a ledge with the tide moving out later in the day. He caught one keeper on a crankbait and the rest of his fish came on a 4" junebug worm.
Richard Martin followed up in third place catching four fish with a total of 6.81 pounds. Richard said that it was very slow fishing all day. The four fish he caught were the only ones he had all day but, they kept. All of Richard's fish were caught on a brushhog flipping through trees all day.
J. P. Harrell took top honors on the rider side with 5.9 pounds. Unfortunately, I was not able to reach J. P. in order to find out how his day went and how he caught his fish.
Logan Mayette finished second with only two fish for his limit but, they were the right ones. He finished with 4.84 pounds with one of his fish taking big fish honors with it weighing 3.29 pounds. Logan said his boater ran all the way to Wicomico River where the tide ran out earlier in the day. Logan caught his fish around noon just before they had to leave in order to get back to the weigh in on time. He caught his fish on a candy shad weighted Zoom trick worm.
Steven Davis finished third with 3.16 pounds and only two fish also for his limit. Steven finished second in the first SQT Trail Event therefore, he is leading the rider side in points after two tournaments. He said he caught five short fish and two that measured. Steven said he and his boater fished way up the river pass the ramp toward Federalsburg. Steven said he caught his fish throwing a wacky rigged Senko.